Typical gastronomy of Madeira Island
Gastronomy is another strong point of this beautiful island. Like Portugal and following the Mediterranean tradition, the food is much appreciated, not only by tourists but also by its residents.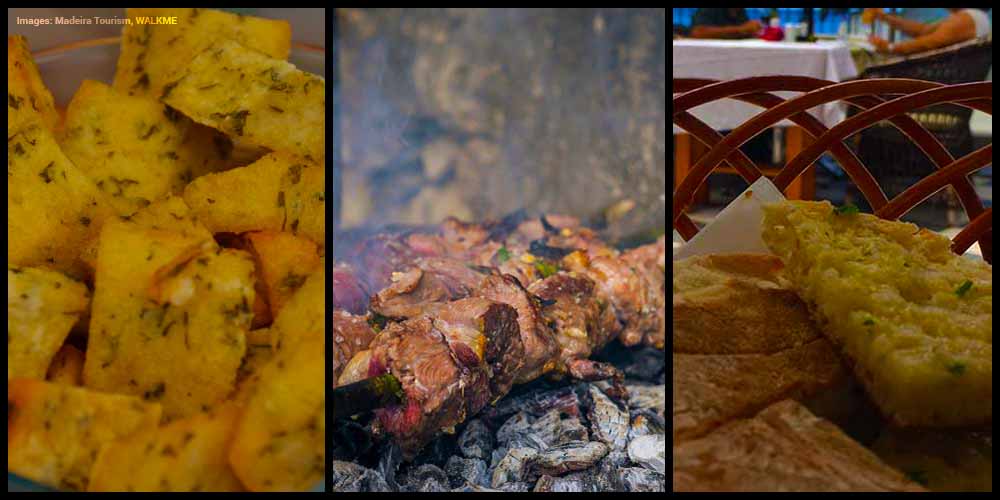 There are many dishes which will delight and at the same time meet the typical gastronomy of the region, such as the famous Espetada traditional with Bolo do Caco and Fried Corn, Tuna Steak, Wheat Soup, Black Swordfish Filet with Banana of Madeira, Meat with wine and Garlic and Grilled Lapas (Patella).
In traditional sweets, make sure you try the famous Cake and "Broas" sugarcane honey, passion fruit pudding and candy fennel, with a typical and unique taste of Madeira.

In the fruits, make a visit to the Farmers Market and enjoy the taste of the delicious fresh fruits typical of Madeira such as Banana, Anona, the Delicious Fruit, Avocado, Tangerine and the Tabaibos.
On festival days or nightlife, alcoholic beverages typical from Madeira have a crucial role. During your stay try the famous Poncha, Madeira Wine, Nikita and traditional Liquors (cherry, chocolate, tangerine and others).